There are numerous Unicorn companies that have started using this technique. It is difficult to forecast how successful you will end but it does not mean that you cannot do very well using this strategy. Getting a successful bank loan is against you and even if you do, how must equity will you have to give up to get it? This method compares well against other start-ups methods but I have added my own spin on it because every cent lost was probably hard earned.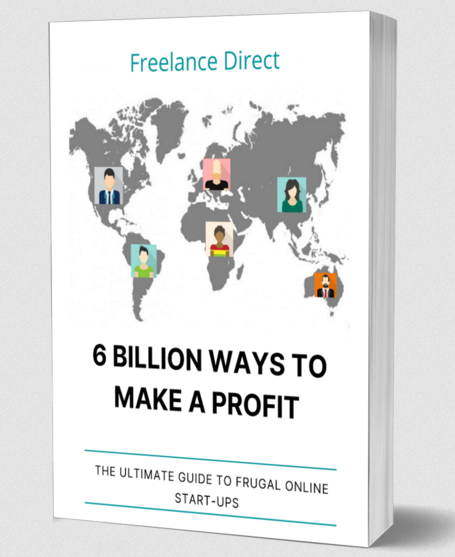 What is Bootstrapping or frugal start-ups? and why choose it? Bootstrapping is the process of building a business from scratch without attracting investment or with minimal external capital. It is a way to finance small businesses by purchasing and using resources at the owner's expense, without sharing equity or borrowing huge sums of money from banks. For the successful growth of an enterprise, a competent development strategy is necessary, in which all possible risks will be accounted for. In addition, it is unlikely that one individual will have all the areas of expertise necessary to run a business and some level of research into fields such as marketing, sales, web design or S.E.O. will be required to have a fully functional business. Why do People Choose Bootstrapping? Bootstrapping is typically the choice of beginning entrepreneurs. It allows them to create a company without experience and attract an investor or investors. The choice reasons for taking bootstrapping as a business model are different. Entrepreneurs begin to engage in bootstrapping if they:
Lack experience in formulating business plans and in entrepreneurship
Lack skills for product promotion and contacts with suppliers
Do not know how to raise financing
Do not want to share income with investors
Do not want to spend time searching for an investor
Bootstrapping allows business owners to experiment more with their brand, as there is no pressure from investors to get the product right the first time. There is another kind of pressure, though, that comes because the entrepreneur has personal assets, and maybe family assets, on the line. Bootstrapping is also a suitable for young companies as well as any organisation with little money.
However some issues may need to be considered when using this method. 1. Being creative with scarce resources:
compels you into creative entrepreneurship to grow a business
means constant monitoring is more critical using this method
makes seeking collaboration a valuable asset
leads to improvisation as a method of innovation
2. As a start-up, using money saving strategies to keep your company's financing problem as small as possible is all part of employing a bootstrap approach. A founder's time should be a replacement for paid labour, because his time is totally disposable for the demands of growing the business. 3. Bootstrapping is not only for non-profit organisations: for-profit start-ups can benefit just as well. In fact, bootstrap strategies can be applied by every organisation that wants to achieve something new. 4. Having a professional approach is important. A professional attitude commands respect and confidence from suppliers, partners and (potential) customers. Being involved using a bootstrap budget is not always taken positively and your product or service maybe affected. Stages of Bootstrapping Whether you consider a self-funding or future loan, there are a few stages that a bootstrapped company goes through: 1. Beginner stage The beginner stage starts with some saved money or borrowed/invested money coming from friends. For example, the founder continues to work on their main job and, at the same time, starts a business. 2. Customer-funded stage When money from customers/clients is used to keep the business operating and to fund its growth. 3. Credit stage The credit stage involves the entrepreneur focusing on funding specific activities, such as hiring staff, upgrading equipment, etc. At the credit stage, the business takes out loans or tries to find venture capital for expansion. Bootstrapping Strategy Below are some proven methods that will help an entrepreneur in the early stages of the bootstrapped start-up:
Reinvest net profit.
Create a business plan. Planning is necessary, and it will help the owner organize things and understand the parameters of the company's developmental growth.
A business idea (product/service) should solve someone's problem. Otherwise, there is neither a product nor a target audience.
Attract a mentor or any person who is successful in that business and who will give useful advice.
Use the most of networking opportunities and communicate with as many experienced individuals, groups or forums as you can. If you have developed a personal network, there may be many opportunities to acquire useful information for moving your process forward.
Advantages of Bootstrapping
Bootstrap finance does neither require a business plan nor collateral
The entrepreneur gets a wealth of experience while risking his own money only. It means that if the business fails, he will not be forced to pay off loans or other borrowed funds. If the project is successful, the business owner will save capital and will be able to attract investors. So, the business will grow up to a new level.
The "bootstrapper" reserves the right to all developments, as well as ideas that were used during the development of the business.
The lack of initial funding makes entrepreneurs look for unusual ways to solve problems, create new offers on the market, and show creative thinking.
Independence from investor opinions. An entrepreneur can make all the decisions independently, so he can create something unique, realize a dream, test strength, and be independent of the investors' instructions.
Attracting external funding is challenging and can be a very stressful and time-consuming task. Bootstrapping allows an entrepreneur to fully focus on the key aspects of the business, such as sales, product development, etc.
Creating the financial foundations of business by an entrepreneur is a huge attraction for future investments. Investors, such as private individuals, special funds, or venture capital firms, are much more confident in financing businesses that are already secured and have demonstrated the promises and commitment of the owners.
Providing value to people. Business is all about delivering a particular value through a product or service.
Disadvantages of Bootstrapping
Business growth can be difficult if demand exceeds the company's ability to offer or produce services or products.
The entrepreneur takes on almost all financial risks instead of sharing them with investors who invest in supporting the company's growth.
Limited capital and lack of investment: In the context of the specifics of bootstrapping, the attraction of large investments and fully implementing one's ideas can be extremely hard.
Stress problems: The ability to handle stressful situations is regularly checked when unexpected problems arise.
Quick Summary
Bootstrapping is building a business without the help of outside capital.
The main reasons for taking bootstrapping as a business model are a lack of experience in formulating business plans, as well as a lack of skills for product promotion and relationships with suppliers.
Keep in mind the following recommendations: reinvest net profit to scale the business, a business idea (product/service) should solve someone's problem, and attract a mentor or any person who is successful in that business and who will give good advice.
Bootstrappers have to be resourceful — never give up and exploit every last angle and opportunity. Harvard Business School professor says: "Entrepreneurs don't worry about the resources they lack, but about the resourcefulness required to get a big idea done". The skill of resourcefulness must be developed. SmallBiz Trends says "bootstrapped companies have a 50/50 chance of succeeding during a five-year period", more importantly, funded start-ups do not produce much better odds. Finally, Facebook, Dell, Microsoft, Apple, Tech Crunch, Github, Mailchimp, Oracle, H.P. and eBay started as bootstraps businesses and they didn't do too badly.