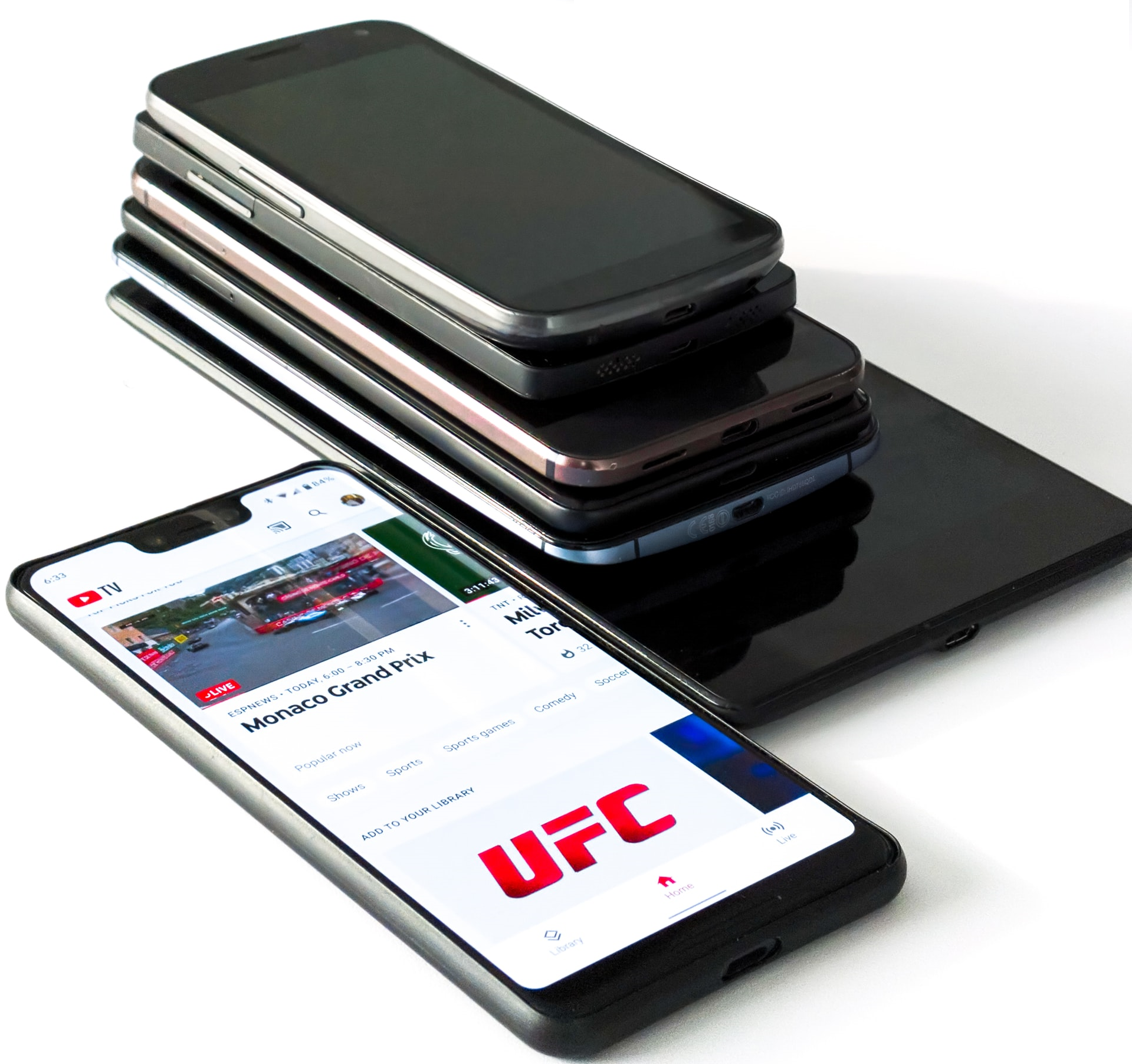 Value is the notion formed in a customer's mind regarding a calculation between benefits and cost. The outcome must result in a positive value in favour of benefits for the acquisition of the product or service to take place. This calculation can be expressed as a linear relationship which is shown below as a difference, it may be also expressed as a ratio*:
customer value = perceived benefits − perceived cost.
Whilst factors that may affect customer value is still evolving, the value could be influenced by items such as:
Product features
Points of differentiation
Quality
Community around the brand
Service
Buying choices
Availability
Marketing
Branding
Customer satisfaction
Price
Existing relationships or experience
Personal bias from experience, rationale and upbringing[SB1]
Warranty
Simplicity
A more practical approach is required to a highly subjective topic. This came in the form of five groups of perceived benefits and three groups of perceived costs.
The Perceived Benefits could be identified as:
Component
Aspects
Functions to Deliver


Functional

Measurable quality
Performance
Reliability
Support network

Quality assurance in product and services
Superior product and process design
Selection of correct attributes
Ability to improve product and operations
Management of value chain

Social

Builds identification with social, ethnic, or class group
Emphasize lifestyle
Development of interaction among people
Build bonds within groups

Market research correctly identifies customer base(s)
Ability to build social community among customers

Emotional

Assist in making one feel good about themselves
Attachment to product or service
Produces a change in how others see the user
Trustworthiness
Profound customer experience
Aesthetics

Market research understands psychological dimensions of customer base(s)
Marketing content emphasizes desired psychological dimensions
Reliability between marketing message and delivery

Epistemic

Novelty
Fun
Evoke interest in product or service
Interest in learning
Produces a willing suspension of disbelief

Creative personnel
Creative product or process development
Commitment to innovation
Willingness to experiment

Conditional

Produces meaning in a specific context
Tied to particular events
Tied to holidays
Demonstrates social responsibility

Flexibility (can alter physical facilities or marketing message depending on context)
Management commitment to responsible action
Perceived Costs with its fewer groups were listed as follows:
Monetary

Reduce purchase price
Reduce operating costs
Reduce maintenance costs
Reduce opportunity costs

Superior design
Operational efficiency
Cost containment
Quality control and assurance
Easy acquisition

Time

Reduce time to search for product or service
Reduce time to purchase
Reduced learning curve

Broad distribution channels
Web-based purchasing option
Web-based information
Superior design

Psychic

Simplified use
"Comfortable" feeling concerning product or service use

Superior design
Ability to write clear instructions
---
Market segmentation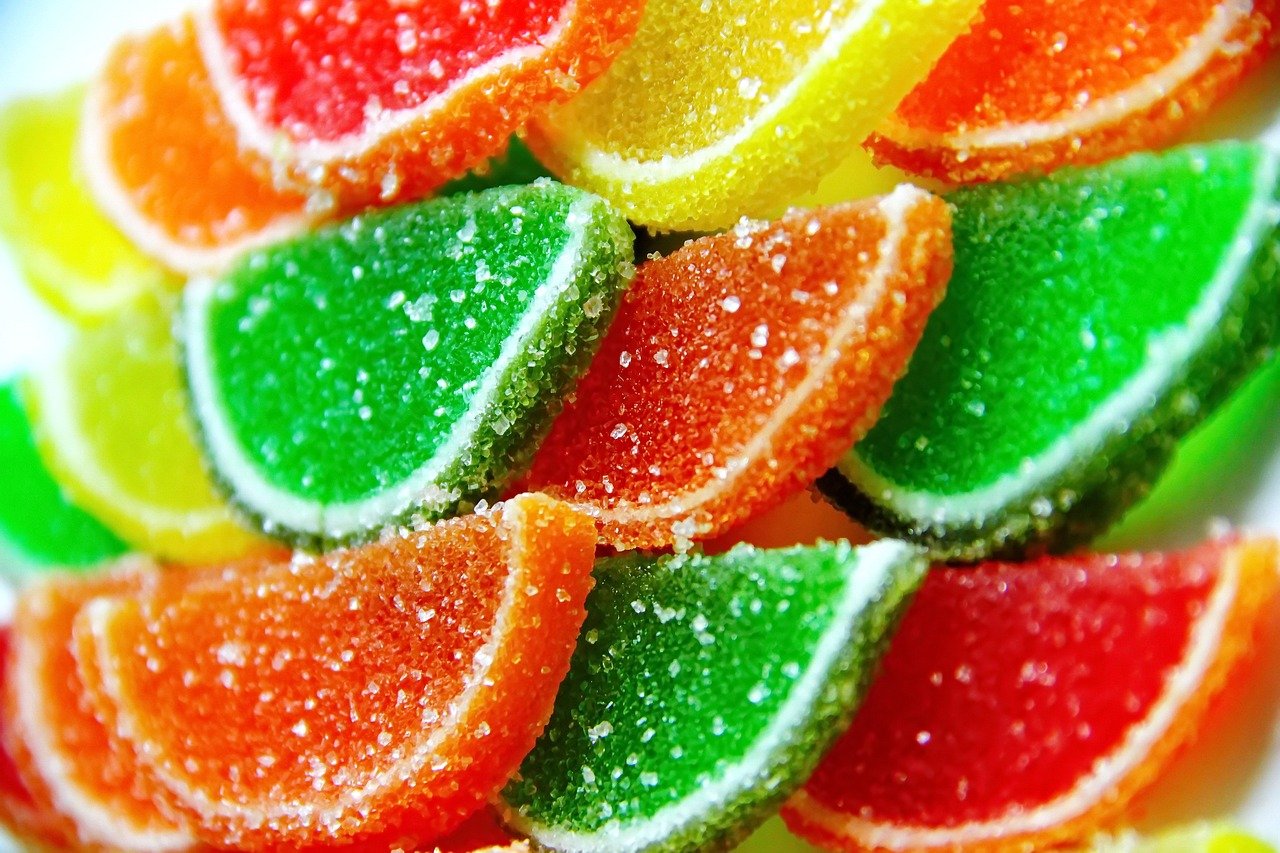 In the search for small business to provide greater customer value, understanding the needs of the customer may become a little trickier because not all people are the same, they often operate as members of groups that share similar traits, insights, and interests. This notion of customers being members of some type of group becomes the basis of the concept known as market segmentation.
This segmentation may come in the form of geography, demographics or psychographics. Geographic segmentation can be done by global or national region, population size or density, or even climate. Demographic segmentation divides a market into factors such as gender, age, income, ethnicity, or occupation. Psychographic segmentation is carried out on dimensions that reflect differences in personality, opinions, values, or lifestyle. Purchasing behaviour can be another basis for segmentation. A failure to recognise these differences may end up as a waste of resources and a closure of a business.
Hopefully, by now it should become apparent that "Customer Value" is the level of satisfaction a customer has towards a business, you will hear the word "Value", this can have several definitions or meanings but is often related to price for those in business, as well as for many consumers. It could also be interpreted as the worth of something, not necessarily a tangible product or service either. Both products and services have value.
You may also hear customers talking about getting "value for money" and is used typically when talking about price-sensitive customers. On the other side, there's money for value, which means people are willing to pay for the things they see as valuable benefits.
The ABC's of Customer Value
While customers mindset and culture can be difficult to change, it is possible to "tweak" those things to put far more emphasis on creating customer value and better customer experiences.
Value can change through the course of the customer's own research about the desired item. They'll have some idea of the value you offer when they're first introduced to your product or brand, and this will change once they begin to interact with you and your product or service, your people, and even other customers.
Communicating value and establishing customer value is important because the results of your efforts to create value are measured in the customers' perception of that value. It's entirely subjective and because it's so subjective, customer value can only be influenced, but can never be controlled. So the stronger your relationship is with the customer, the greater the perceived value is.
Value Proposition …how do you develop more customer value?
Customers may already know what their problem or interest is. They may have formed subconscious and conscious drivers and may even know the solutions they need. The key is to understand what drives value for your customers. This is where customer research (including surveys) and talking to your customers, can unlock what matters most to them.
Refine Your Value Proposition
Imagine for the moment that all the businesses out there offer exactly what you offer. With similar products, customers have no choice but to make a subjective choice. Your Value Proposition (VP) is where you can win them over. Your VP should be the "sweet spot" where your offering, the market solution and what the customer needs all agree.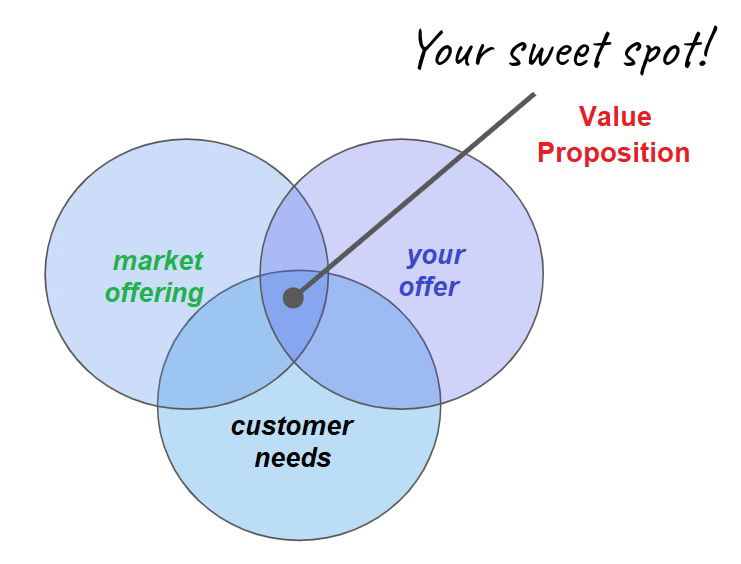 You need to communicate what makes you different, and continually work to increase that value proposition to set yourself apart. You can do that through:
Identifying what you're business is good at
Make your value proposition clear in all your communications
Tell customers why they buy from you, use feedback to boost your value proposition
Quantify your value with real figures
Communicate the benefits of your service so customers can see the value
Using segmentation as a method of persuasion on your audience Different customers have different ideas of value, and what is important to them. Rather than trying to using the same techniques on all your audience, try to identify what makes different segments apply to them.
Value could vary based on season, geography, demographics or certain product attributes. By segmenting your audience based on what they value, and adjust your message to each. What an adult considers as value, for example, can be completely different from that of a teenager.
If you have a target market cut out for you, then all you have to do is get in the shoes of your customer, and figure out what's a gesture they would appreciate.
Try not to compete on price
If you try to compete on price alone with your competitors, you'll often lose. Cost is certainly a factor for customers, but many people are willing to pay more when they can see the value and feel like they're getting their money's worth. Satisfied customers that perceive a lot of value in your offering are not only willing to pay more, they're also willing to promote you as well.
Conversely, an unsatisfied customer who hasn't seen the value is going to go somewhere else, even if you offer the lowest price.
Set a price that makes it clear that customers are receiving value, but it also maximizes your profit. Somewhere in the middle, but not the lowest, communicates value at a fair price to customers who are comparison-shopping.
Focus on Your Most Valuable Customers
You can't spread your resources, service teams, and sales force evenly among your entire customer base and expect a good return. You need to focus on the customers provide the greatest value in return. This is another reason why audience segmentation is so important.
Also, push a lot of resources towards building relationships with existing customers over acquisition. It costs less to keep a customer than to acquire a new one, and great service will boost the lifetime customer value so each customer is worth more in the long run.
Conclusion
It is essential to the success of any business is the need to correctly identify customer value.
Customer value can be seen as the difference between a customer's perceived benefits and the perceived costs.
Perceived benefits can be derived from five value sources: functional, social, emotional, epistemic, and conditional.
Perceived costs can be seen as having three elements: monetary, time, and psychic.
To better provide value to customers, it may be necessary to segment the market.
Market segmentation can be done based on demographics, psychographics, or purchasing behaviour.
Be aware of what the Value Proposition is in any sale.
Always be on the lookout for new opportunities in current and new market segments for pushing value.
Sources:
* M. Christopher, "From Brand Value to Customer Value," Journal of Marketing Practice: Applied Marketing Science 2, no. 1 (1996): 55.
* Day, G.S. (1999). Market Driven Strategy. Processes for Creating Value, 2nd ed., The Free Press, New York, NY.
* Lai, A.W. (1995). Consumer value, product benefits and customer value: a consumption behaviour approach.
* https://www.epsilon.com/us/insights/blog/a-guide-to-creating-customer-value-building-loyalty-at-any-budget
* https://courses.lumenlearning.com